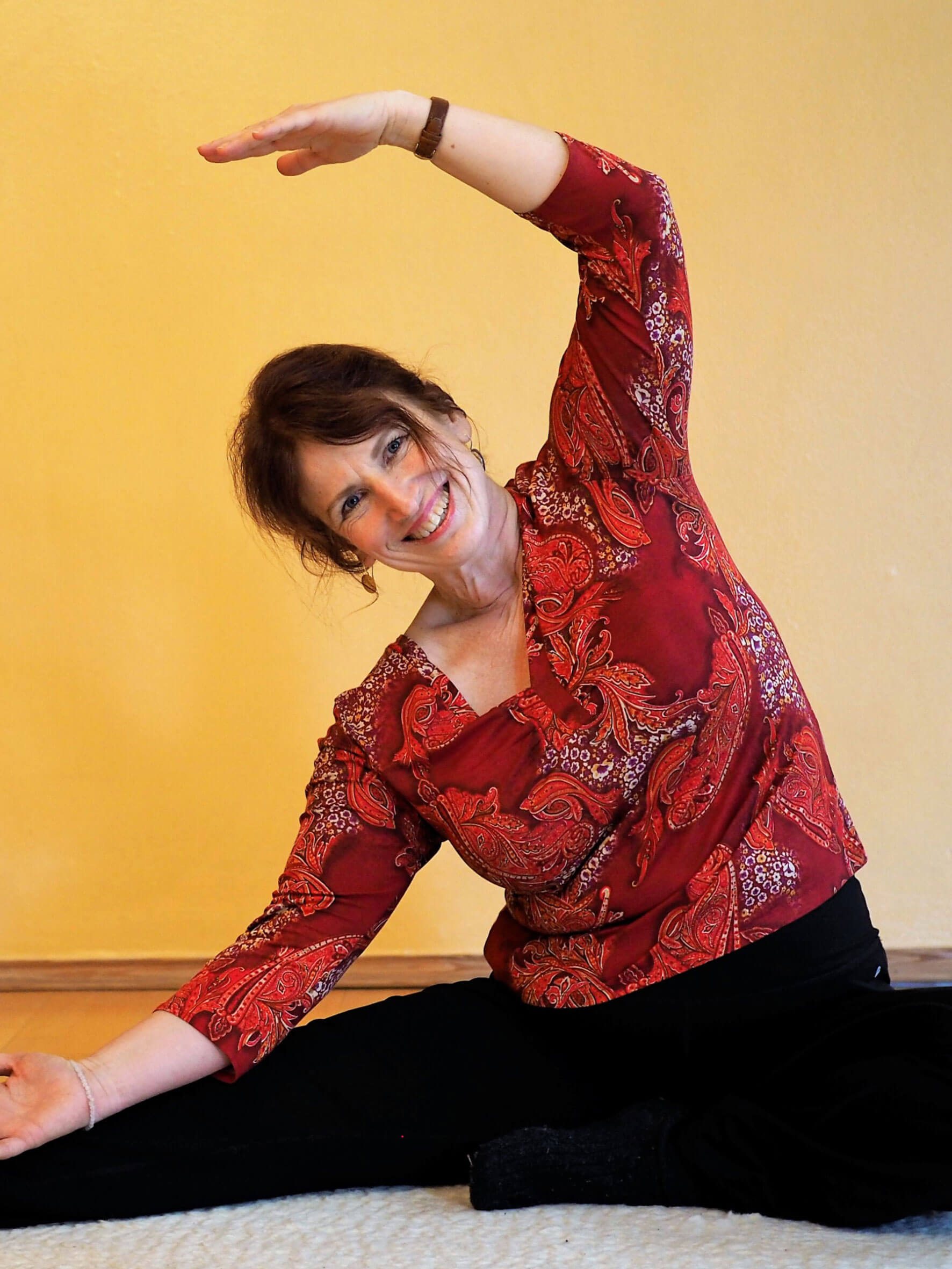 Luna Yoga
was founded in the 1980s by Adelheid Ohlig. Adelheid combined her then 20 years of Yoga practice and her knowledge of indigenous healing systems with her personal experience of surviving cancer. Luna Yoga couples ancient wisdom with the knowledge of modern health sciences and is designed to suit Western peoples with Western lifestyles.
One of the unique features of Luna Yoga is that it enhances fertility. It supports the function of the male and female reproductive systems and will be of particular interest to women with rare ovulation or with fibroids, cysts, period pains or menopause symptoms.
However you don't have to have a complaint to start Luna Yoga!
It is a very gentle yoga style for everybody, men and women, young and old. If you are interested in keeping (or getting) your body strong and flexible and your mind sunny and positive, it is well worth giving a go and it's fun! Luna Yoga is for regular people, you don't have to be able to put your feet behind your head to join our classes!
Most Luna Yoga teachers live and teach in mainland Europe – Germany, Austria, Switzerland, France and the Czech republic. However in summer 2016, Luna Yoga set flight for and landed in Ireland!
Dr. Barbara Boetsch, Co-Trainer of Adelheid Ohlig in the Luna Yoga teacher trainings and equipped with more than 25 years of experience teaching, fell in love with the beautiful Irish west coast and its wonderful people and gave the first taste of Luna Yoga in select venues along the wild Atlantic way. Having been so well received with classes and private lessons there are plans afoot for more …
She loves traveling so you can invite her to other places in Ireland. Just drop a line on
We want u here! and organize a workshop with her in your area or enroll for the newsletter
to have your ear to the ground.
For Luna Yoga classes, workshops and private sessions in Dublin, Galway and Sligo area, please ask for the dates. Online sessions (private sessions and weekly classes for groups) are also available.